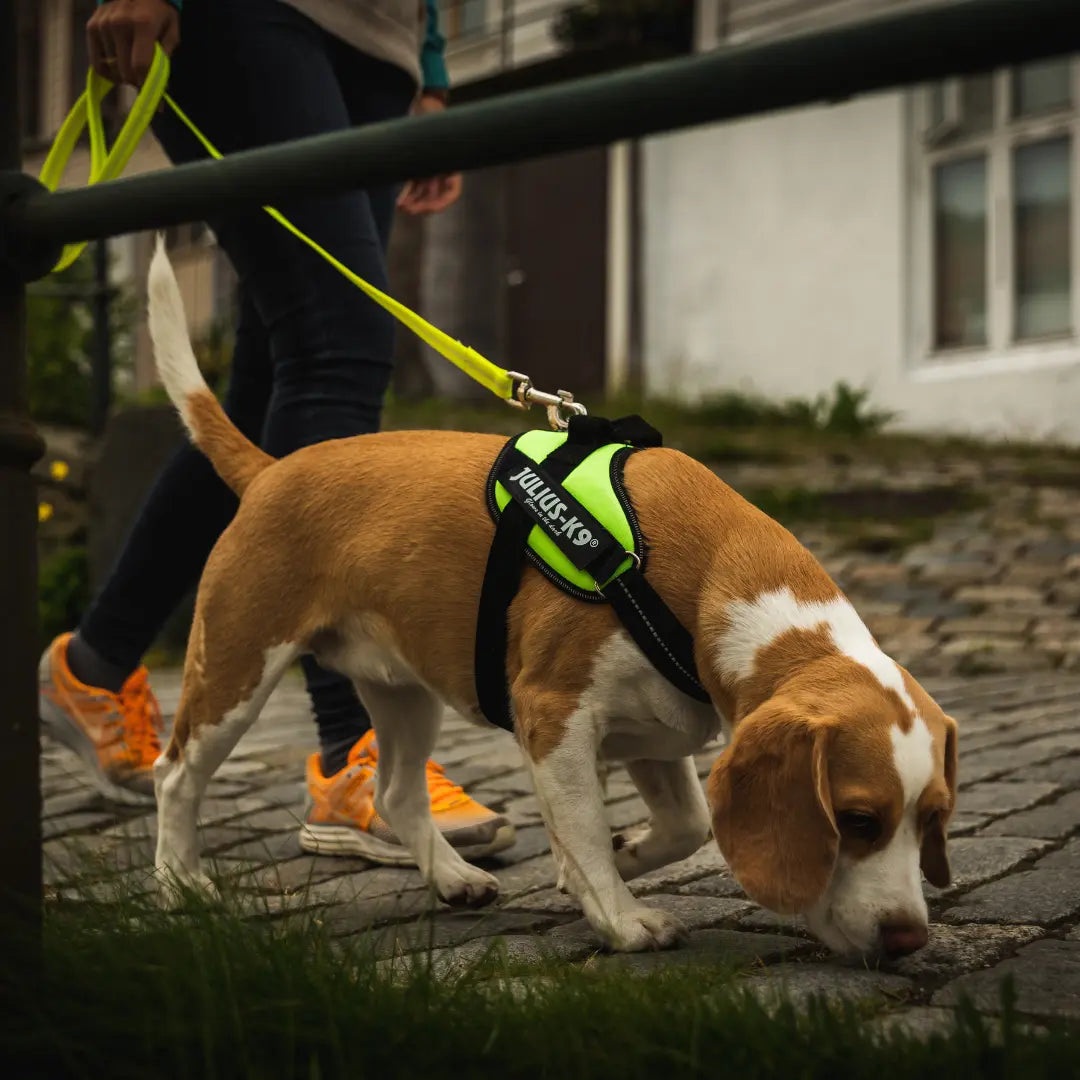 It's important to remain safe when taking your dog for a walk in the early morning or at night. Even if you're planning on sticking to pavements and well lit walkways, gearing your dog up to stay seen with light emitting equipment and glow in the dark wear will help you and your dog stand out.
Below is our most popular night time visibility wear for dogs.
IDC Lumino Fluorescent Dog Collar
The IDC Lumino Collar can glow in the dark for up to forty minutes once fully exposed to natural or artificial light. The cowhide leather lining ensures it's comfortable for your dog as well as being long lasting.
Key Features:
Highly durable
Charged by either natural or artificial light
Up to 40 minutes glow in the dark time
Waterproof
Secure ring for easy attachment of leashes
Buy the IDC Lumino Dog Collar here
IDC Lumino Fluorescent Dog Leashes
The IDC Lumino Dog Lead is made from highly durable phosphorescent material with fluorescent strips which emit a neon glow and reflects light. It's ideal for making sure your dog stays visible in the dark and in low light conditions like heavy rain and fog.
Key Features:
Made from heavy duty phosphorescent material
Fluorescent and reflective surface
Water repellent
Charged by natural and artificial light
Easy to clean
Buy the IDC Lumino Dog Leash here
Guardian Dog Harness Light
The Guardian Safety Light is one of the brightest we sell and can be seen up to 5 km away. The lightweight design means it's not restrictive when attached to your dog's harness. It's also highly impact resistant, ensuring that it still functions even during vigorous activity.
Key Features:
Very lightweight
Huge visibility range of 5 km
Omnidirectional (visible from all sides)
Lifetime LED (rated at 100,000 hours)
High impact resistance with an extra tough optical dome
Operates in temperatures from -40°C to +50°C
Optional base units and attachments allow easy fastening to clothing and harnesses
Buy the Guardian Dog Harness Light here
Mar 15, 2021

Category:

News
Comments: 0