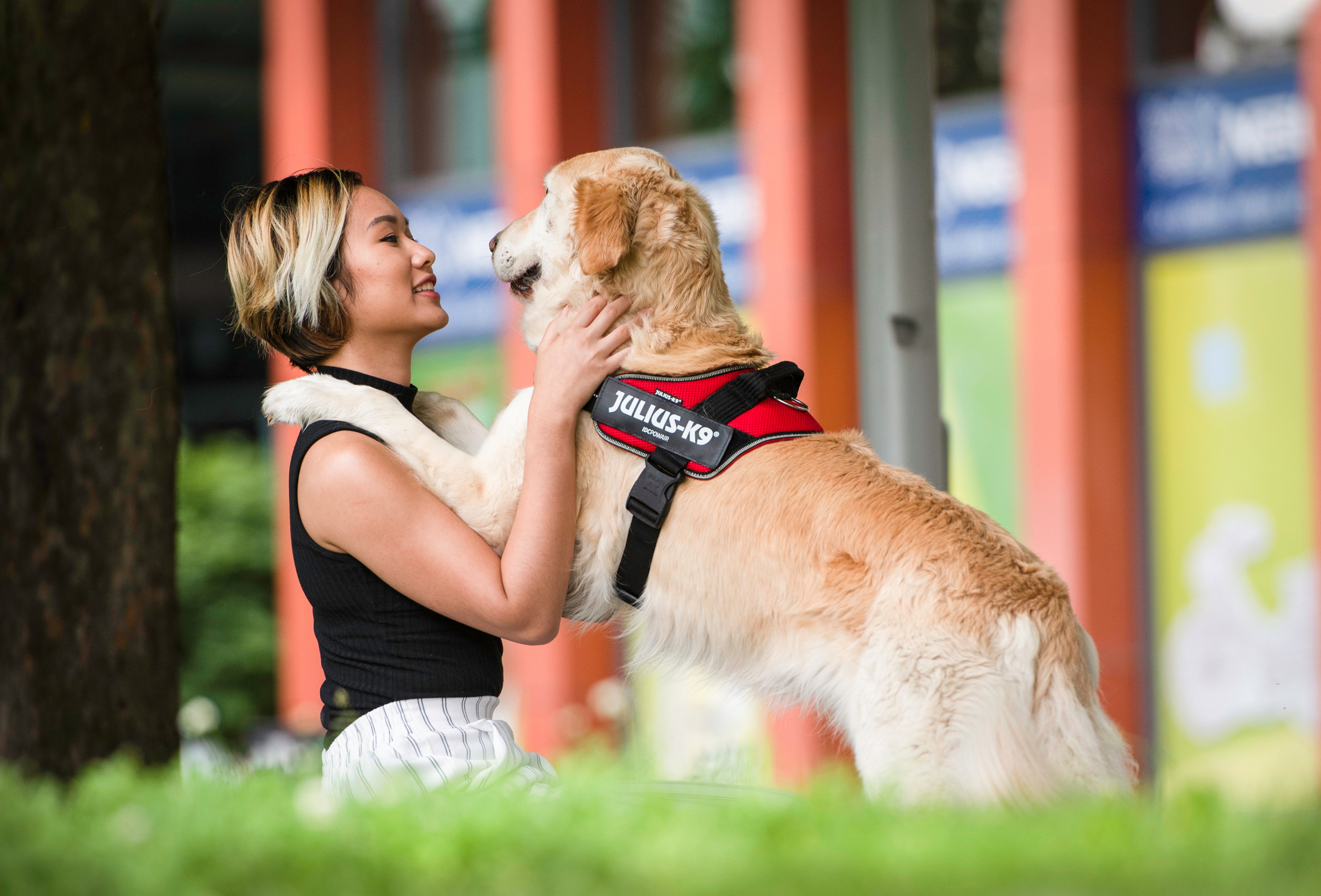 Choosing the correct harness size is essential for your dog's safety.
The wrong harness size, incorrect adjustment or improper leash use may result in injury or the dog sliding out of the harness.
If the harness is too small, the chest strap may squeeze the neck of the dog and put pressure on it instead of distributing the force around the chest area.
But if the harness is too big or the straps are too loose, the dog may step over the chest strap with its front legs.
How to know if the harness size is correct?
The right harness size should leave enough room in the shoulder area, and the dog should be able to move its legs freely.
This way, it will give your pup maximum freedom of movement and protect the canine's neck and shoulders.
Step-by-step to select the perfect harness size
The key to selecting the proper harness size is taking accurate measurements.
Here's how to do it:
1) Measure the dog's chest circumference behind the front legs, approximately four fingers away from them for sizes M/Size 0, L/Size 1, XL/Size 2, 2XL/Size 3 and 3XL/Size 4, and two fingers away from them for sizes 3XS/Baby1, 2XS/Baby2, XS/Mini-Mini, and S/Mini.
2) If you don't know by heart how much your furry friend weighs, take this measurement as well.
3) Check the table below to find out your pup's size!
Now that you know how to do it, check out a video on how to fit and adjust the Powair/Power Harnesses:
Easy as a breeze, right?
With these tips, you surely will keep your best friend safe and comfortable!
➡️ Download our harness adjusting guide here!
Jul 25, 2022

Category:

News
Comments: 0