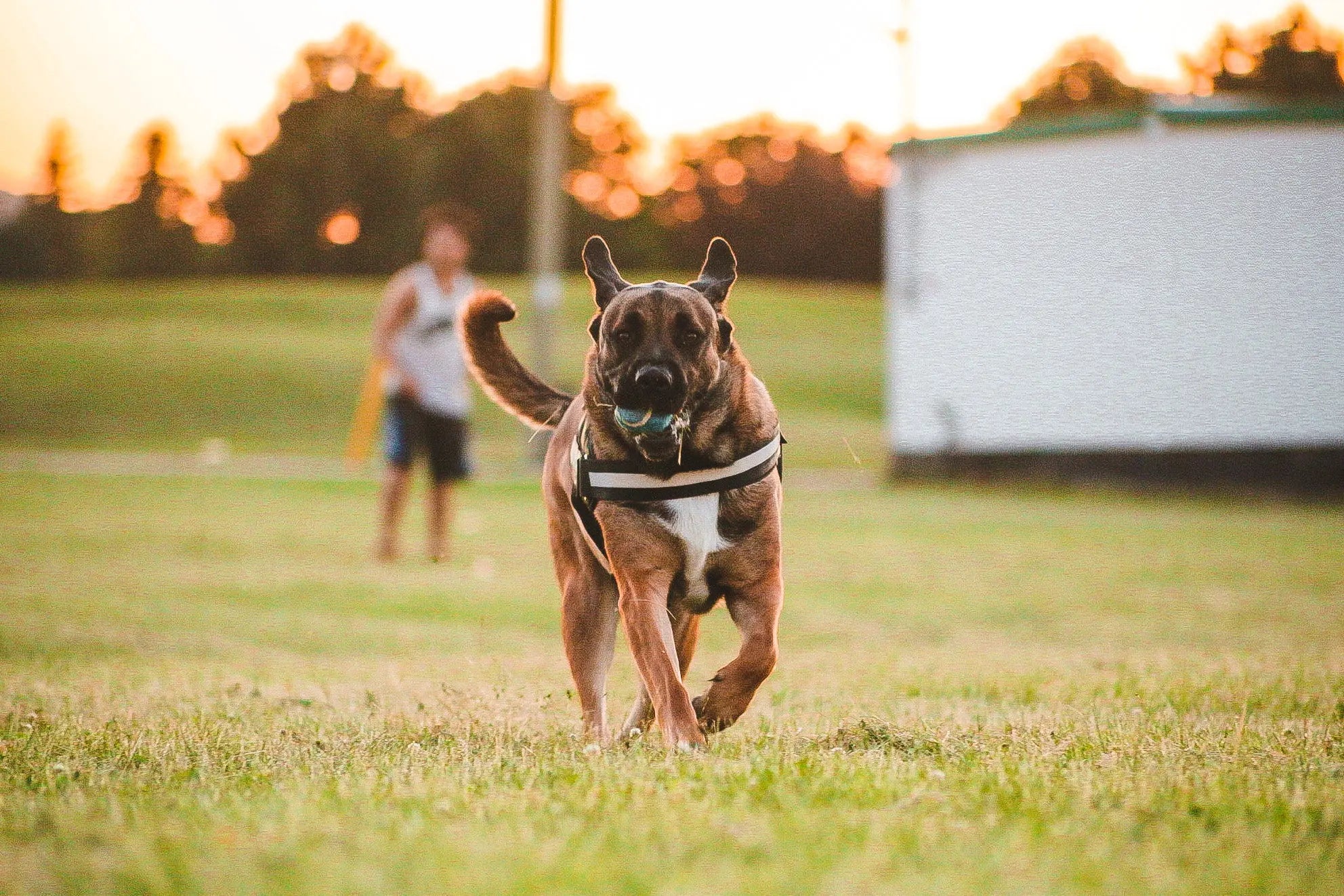 Thinking of spicing up the games you play with your dog? Just like us, dogs can get bored of doing the same thing over and over again that's why we put together a list of interesting games that you and your dog will enjoy.
FRISBEE
Playing Frisbee with your bud is not only fun to throw but your dog will have a blast catching it in the air and bring it back to you. What's great about a Frisbee is that you can play it just about anywhere you can find an open space whether it is in a park, beach, or in the countryside.
CREATE YOUR OWN AGILITY COURSE
Creating your own agility course is a creative activity you can do with your friends and family. You can use things you find around the house for example rope, chairs, tubes, boxes, anything. Plus, your dog will have a fun time doing something different.
HIDE AND SEEK 
As a child, we all had a great time playing hide and seek, so why not play this with your dog and let your inner child shine?
DOG SAFE BUBBLES 
Who doesn't love bubbles? Even dogs enjoy chasing after colorful bubbles in the air. It's something that excites them. Just make sure that the bubbles are dog safe, you can even make your own by finding some recipes.
TUG OF WAR
 A typical game you can play with your dog but you can change things up by buying a new toy to pull on. For instance, you can check out on our website the different types of toys that work best for your dog.
WATER GAMES
How do you help your furry friend in the summer? By filling a kiddie pool with water and letting them splash around is a great way for them to cool off.  If there's a lake nearby that's even better because you can go for a swim with your bud.
RETRIEVAL GAMES   
Playing a game of fetch with your dog can help exercise not only the muscles but also the brain. It can improve your dogs' behavior and build a strong bond between you and your bud.


RED LIGHT, GREEN LIGHT
Do you remember playing red light, green light in the pool or in the yard? Why not play this game with your dog? The twist is that you put obedience training into this by telling them to sit – stay- come (or heel) and at the end reward them.
TRAIN YOUR DOG TO FIND A HIDDEN TOY
Scent games help your dog use their natural talents. You can hide treats around the yard or hide their favorite toy in the house, at first it might not be easy for them, so you should be patient and help your pooch.
DOGA(DOG YOGA)
There are many different types of yoga and hybrid trends that have developed over time, one of them is doga. It's more fun doing yoga with your dog than doing it alone. Yoga lets you pay attention to your breathing and helps you relax mentally, physically, and soulfully. Remember, your dog can sense when you're calm and happy.
Playing is just as important as going for their daily walk. Playing games with your dog doesn't only bring joy to your dog but also puts a smile on your face. After a long day at work or school, it's a wonderful way of letting go of anything negative that happened or any tension your dog built up.
Aug 14, 2020

Category:

News
Comments: 0